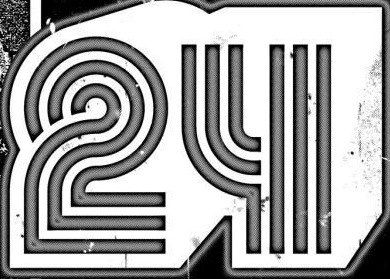 It's that time of year again! We are a little more than 24 hours away from this year's Horror-thon, so that means it's also time for me to release my yearly, revised "DOs & DON'Ts" list. This guide can help with any marathon(I know the Coolidge Corner Marathon is also going on this weekend), so hopefully this will help someone, somewhere.
1. Get there early, or get there surly-
Do you want a particular seat, or want to make sure that you and your group sit together? Then goddamnitt, you'd better crawl your crusty ass outta bed and get to the International House BEFORE 10AM. I myself will be taking the 8 o'clock train to 30th Street Station to meet my friend Tiffs, so we can get there by 9, when the i-House let's us all start lining up.
If you get there late, don't spread any hate. Just sit your gnarly butt where you can and enjoy the show.
2. Clothes make the man, so dress comfortably-
This one's pretty easy: Dress as comfortable as you see fit for sitting in a movie theater for 24 hours plus.
And I guess nothng more needs to be said about how I feel about having a spiked mohawk at this event. Don't make me behead you...
3. Bring a pillow for your head-
Sleep might creep-up on you during one or two movies, so having something soft to lay your head on could help a great deal, as well as a blanket, if you're a tiny thing and are prone to the cold.
Slankets are also welcome, but not snuggies. Wear a snuggy and you will be thrown out.
4. Bring a Fleshlight(AND a flashlight, to help you see while using the fleshlight)
This is one that not many people think of, but a small pocket flashlight can be a lifesaver when trying to find items you've brought, or just making sure not to step on anyone's feet when you get up to use the bathroom...or use your fleshlight. Pervert.
5. FOOD. Bring money to buy some...
Lots of yummy eats will be supplies by:
Spot Burger
Dapper Dog
Black Orchid Foods
Grindcore House
Blowfish Bakery
6. STUFF. Bring money to buy lots...
DiabolikDVD will be set up selling movies through the end of the first film, and Justin Miller from HauntLove will be set up throughout the show, selling various prints of his fantastic posters. Also Lunchmeat, the VHS 'zine will be there. Also(again), there will be a limited-edition Exhumed Films shirt for sale, from size medium to infinite XL.
7. Cleanliness is next to Globliness-
Deodorant. It's your friend. Also, breath strips, a toothbrush and handy-wipes can't hurt. The person sitting behind you who has to smell you, WILL hurt.
8. Clean up after yourself!-
Every year we bring a ton of food with us and every year some people do not take their trash with them. Boo on you(and me, as I always seem to leave behind half-drank half gallon of iced tea accidently).
This year, I myself will be bringing my own trashbag, just to make sure I something large enough to throw mine and my friends garbage away at the end of the event. If we all try and do this, it will make the end of the event less of a headache for the EF crew.
9. Parking yo' car-
Discount parking for the entirety of the Horror-thon is available at the Science Center Parking Garage, 3711 Market Street(one block from IHP). Parking is $8.00 for the 24 hours. You must get your ticket validated at the front desk at the International House.
Ok, that is all. I'll see everyone Saturday morning at the International House!